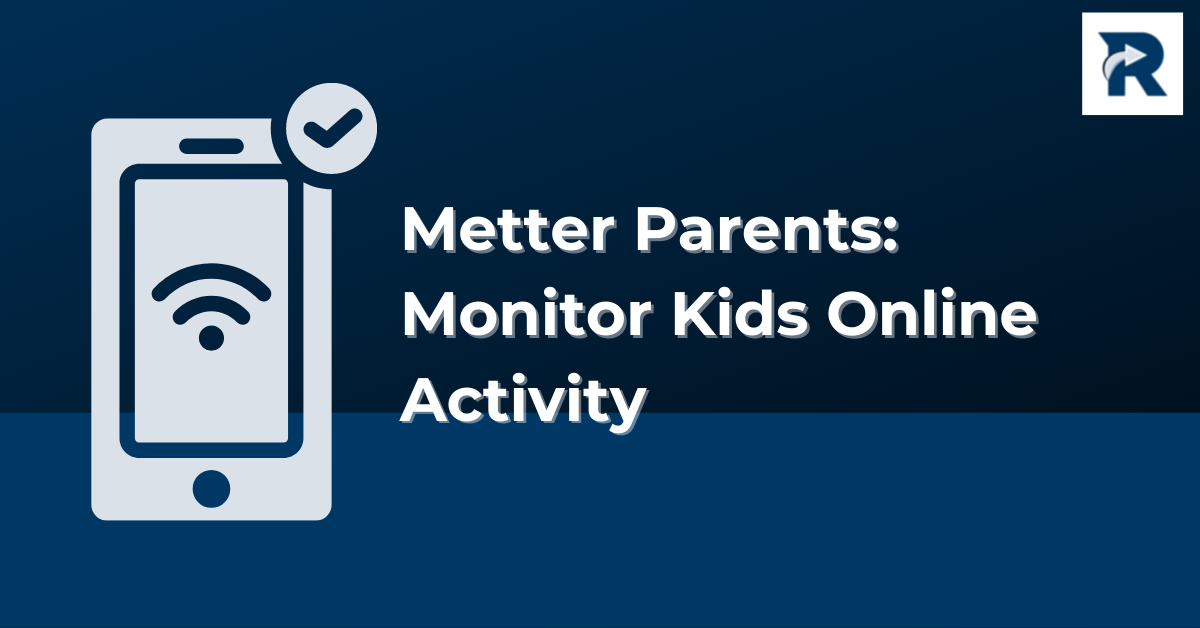 Parents in Metter, Georgia should be monitoring their children's online activities after law enforcement uncovered a scheme to target minors in the area.
"On Thursday, September 8, 2021, the Metter Police Department took a report for harassment of a minor after it was reported that a child had been harassed online by an unknown person. Based on the report, an investigation was launched by the Metter Police Department, Candler County Sheriff's Office, Georgia Bureau of Investigation, and the FBI," said a breaking news email from the Metter Advertiser. 
According to the Metter Advertiser, the cyber-crimes were conducted through a cyber-attack on the school system.
"During the investigation, it was discovered that an unknown person(s) targeted children in our area through social media accounts and by illegally accessing Candler County School email accounts. Law enforcement officials worked closely with the Candler County School System and discovered that the person(s) responsible had illegal access to the Candler County School email system. Swift action was taken by the Candler County School System and access was denied to the person(s) responsible." (Metter Advertiser. 
Law enforcement officials remind parents to be diligent about educating their children about cyber-crime and how to be safe online.
"Sheriff Miles and CCSO Investigators would like to remind parents and children to be safe while using social media platforms. We ask that parents monitor and audit your child's social media accounts regularly. Only friend or follow those persons that you know in real life. Change your account passwords regularly. We want parents to talk to their children about the potential dangers of social media." (Metter Advertiser).
Some other topics of conversation include:
"It's safest to only add people you know offline to your online circles. Ask kids to check their "friends" and "followers" lists to see who has access to their accounts. Encourage them to remove anyone they don't know or trust. Children should also block or "unfriend" anyone bothering them."
"Privacy settings are there to help make the experience safe! Teach kids and teens to use privacy settings. While they don't guarantee complete privacy, they can help children control who sees what they share."
" Today, one's online reputation counts offline, too. Help children remove any personal or inappropriate images from social media and other accounts."
"If it wouldn't be OK to do or so offline, it's not OK online, either. Help children and teens report any criminal behavior to the police and report inappropriate posts to the website or app -- most have a system in place to handle these complaints."
 "If anyone sends them an inappropriate sexual request, they should report it to https://report.cybertip.org."
 (Metter Advertiser). 
There are also some national services that are of use in this scenario.
"The Internet Crimes Against Children (ICAC) Task Force Program is a national organization dedicated to investigating and prosecuting Internet crimes against children.
Additionally, the website Common Sense Media can help a parent make sense of the latest app or determine if a new show is appropriate for their kids through not only parent review, but kid reviews, too - the ones we rely on to help us navigate the newness." (KRTV).
If you or someone you know is being harassed online, please contact the Metter Police and the Candler County Sheriff's Office at 912-685-2899.
Have any questions about cyber-security? Responsive Technology Partners is the leading cyber-security expert in the Athens, Metter, Milledgeville, Vidalia, and Atlanta, Georgia areas. We also have locations in Tampa, Florida, Roanoke, Virginia, and Raleigh South Carolina. Please check out our website to learn more: https://www.responsivetechnologypartners.com/.
Sources: 
Metter Advertiser, "Cybercrimes against children... Talk to your kids" http://www.metteradvertiser.com/article_2773ebae-1491-11ec-9aa0-f763775ed42c.html 
KRTV, "Why parents should be social media savvy". https://www.krtv.com/news/montana-and-regional-news/why-parents-should-be-social-media-savvy