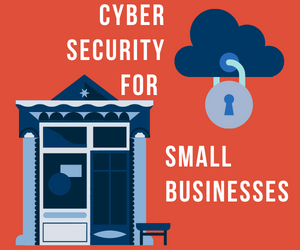 No municipality is safe from cyber-attack. Small towns have specific and complex needs when it comes to cyber security.
"But smaller, poorly guarded municipalities all across the United States and around the world are still being victimized to this day. According to a report by cybersecurity company, KnowBe4, attacks on small municipalities increased by 58.5% from 2018 to 2019, with an average price tag of $125,697 per event. Your town is not too small to get held up by cybercriminals." (Forbes).
This does not just mean data being held for ransom, either, it means dangerous real-life situations occur.
"In recent years, small towns and municipalities have been increasingly targeted by cybercriminals, not only just for monetary profit, but also to disrupt infrastructure and even threaten citizens.  Most recently, we saw a hacker try to compromise internal systems to effectively poison the entire town's water supply in Oldsmar, Florida. While ultimately unsuccessful, this incident highlighted how damages could not only be reputational or monetary, but life-threatening." (CPO Magazine).
Local government officials struggle to make ends meet when it comes to cyber security due to a multitude of reasons.
"Most local governments and small municipalities do not have what we would call an abundance of funding. And what funding they do have is not easily earmarked for cybersecurity. It's just not as much of a priority. Granted, part of that is there aren't many security experts there to make cybersecurity a priority in the first place…" (Forbes).
This makes small municipalities easy targets for hackers.
"Hackers can and will take the easiest route in – if you recall, FireEye was tipped off to their own breach via SolarWinds through two-factor authentication (2FA), which is often considered a 'basic' cybersecurity tool. Clearly, it is important. Do not skip the 'basics'." (CPO Magazine).
Cyber security should be a priority for all small towns due to the dangerous nature of cyber-attacks and the probability of it happening to them.
"Once again, your town is not too small. It needs to be hypervigilant and prioritize its cybersecurity at the same level it prioritizes law enforcement or any other kind of physical security. There is no shortage of anecdotal evidence of small towns, small governments and small businesses all falling prey to preventable cyberattacks, owing simply to the fact they didn't regard robust cyber defenses as being all that important." (Forbes).
Want to know more about why you should improve cyber security? Responsive Technology Partners is the leading cyber-security expert in the Athens, Metter, Milledgeville, Vidalia, and Atlanta, Georgia areas. We also have locations in Tampa, Florida, Roanoke, Virginia, and Raleigh, North Carolina. Service offerings include I.T. support, cyber-security and compliance, telephony, cloud services, cabling, access control, and camera systems. Our company's mission is to provide world-class customer service through industry leading I.T. solutions that make every customer feel as if they are our only customer. Please visit our website to learn more: https://www.responsivetechnologypartners.com/.
Sources: 
Forbes. https://www.forbes.com/sites/forbestechcouncil/2020/08/27/your-town-is-not-too-small-to-get-held-up-by-cybercriminals/?sh=55c8dd88365e 
CPO Magazine. https://www.cpomagazine.com/cyber-security/how-small-towns-and-municipalities-can-shore-up-cybersecurity-protocols/