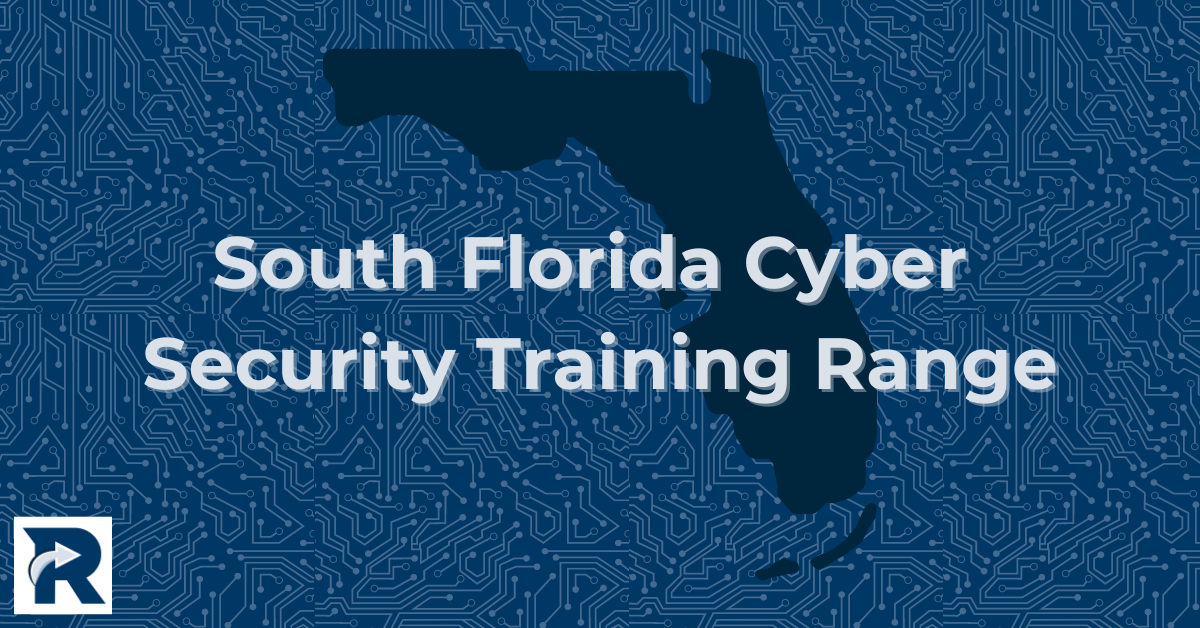 Powered by Cyberoperations Enhanced Network and Training Simulators, a new cyber-security training range has been opened in Fort Lauderdale, Florida. This new training facility will open doors for aspiring cyber-security professionals in the South Florida area.  
"The next-gen training facility at the Alan B. Levan Center at Nova Southeastern University is aimed at filling the cybersecurity skill gaps that currently exist globally. It's located at the NSU Broward Center of Innovation, an economic and education development engine in South Florida." (Venture Beat).  
"The Alan B. Levan NSU Broward Center of Innovation is a public-private partnership between Nova Southeastern University (NSU) and Broward County housed at NSU. The center is an economic and education development engine for Greater Fort Lauderdale, Broward County, and South Florida focused on innovation, technology, and entrepreneurship. Customized programs, events, and wraparound services support the Founder's Journey (Ideate, Incubate, Accelerate, Post-Accelerate) from the birth of an idea through successful exit or global expansion of a company incorporating four pillars." (WTAP).  
With a shortage of tech workers (link to shortage story), it is becoming increasingly important that cybersecurity professionals are trained in real world scenarios.  
"Day-to-day work in cybersecurity offers few opportunities for such training on the job, so a "cyber range" offers an alternative. Modeled on the physical shooting ranges used by police and the military, a cyber range creates a training space that simulates a wide range of security incidents, allowing cybersecurity professionals to practice and learn how to respond effectively." (Venture Beat).  
The new range will allow local aspiring cyber-security professionals to not only pursue a career in the field, but also be prepared to face real-life cyber-attacks.  
"The Levan Center's model includes a purpose-built, military-grade, non-networked cybersecurity range that serves the student population as well as industry and government partners. The CyberCents software and stress training provide users with a lifelike experience for cyber training exercises and experimentation. The infrastructure supports training, certifications, and research and development, with a focus on targeted industries and critical infrastructure." (Venture Beat).  
A variety of areas will be covered by the new institution.  
"The cybersecurity initiative provides a space for industry, education, and government to upskill current teams, conduct table-top exercises, and assess team members or potential candidates on their skills and areas of expertise. Part of the initiative also includes events, panel discussions, networking and opportunities." (WTAP).  
The program is also quite large, with a sizeable facility and a variety of instructional options being offered. 
"The program features a cybersecurity facility that houses 12 training stations each equipped with three monitors per station, accommodating 12 to 24 participants, and ten observation seats. The facility also has its own data room separate from existing networks and includes a video wall with secured access, creating a war-room feel with dimmable lighting and dark walls. Program offerings will be available both on-premises and virtually." (Venture Beat). 
Chief Innovation Officer of NSU and Executive Director of the Levan Center John Wensveen believes that the institution will allow for much needed professional development in the cyber-security sector in Florida.  
"'In an age of acceleration, emerging technologies are disrupting the world and cybersecurity is no exception. South Florida needs a "go to" resource capable of adapting to changing trends in cybersecurity training," said Wensveen. "This regional resource will be the hub for cybersecurity training collaborating with industry, government, and academia. There has never been a more opportune time to bring such a resource to the South Florida community.'" (WTAP).  
Have any questions about cyber-security? Responsive Technology Partners is the leading cyber-security expert in the Athens, Metter, Milledgeville, Vidalia, and Atlanta, Georgia areas. We also have locations in Tampa, Florida, Roanoke, Virginia, and Raleigh South Carolina. Service offerings include I.T. support, cyber-security and compliance, telephony, cloud services, cabling, access control, and camera systems. Our company's mission is to provide world-class customer service through industry leading I.T. solutions that make every customer feel as if they are our only customer. Please visit our website to learn more: https://www.responsivetechnologypartners.com/. 
Sources: 
Corinna Makris. Venture Beat. "New real-world cybersecurity training range opens in South Florida" Oct. 27, 2021.  
https://venturebeat.com/2021/10/27/new-real-world-cybersecurity-training-range-opens-in-south-florida/ 
PRNewswire. WTAP. "Alan B. Levan | NSU Broward Center of Innovation Fills Cybersecurity Skills Gap with State-of-the-Art Training Range" Oct. 12, 2021. 
https://www.wtap.com/prnewswire/2021/10/12/alan-b-levan-nsu-broward-center-innovation-fills-cybersecurity-skills-gap-with-state-of-the-art-training-range/