Responsive Technology Partners has provided the best I.T. Support services for over 500 years collective experience across Georgia, Virginia, North Carolina, and Florida. Service offerings include I.T. support, cyber-security and compliance, telephony, cloud services, cabling, access control, and camera systems. Our company's mission is to provide world-class customer service through industry leading I.T. solutions that make every customer feel as if they are our only customer. In 2021, Responsive Technology Partners was named the 14th fastest growing I.T. Management company in the nation by Inc. Magazine and received the bronze level recognition in Inc. Magazine's Best In Business list for exemplary service to our community in 2020. 
In 2007, BroadTech Solutions Inc was founded by Alex Muzafarov (now Chief Technology Officer). In 2017, BroadTech Solutions was purchased by Pineland, a telephone cooperative in South Georgia. Simultaneously, Tom Glover, Chief Revenue Officer, founded an MSP company in 2007 called Cogentes, Inc. In 2019, Cogentes was purchased by Pineland Telephone Cooperative, Inc. As Co-CEO's Alex Muzafarov and Tom Glover created Pineland Cogentes. Operating as Pineland Cogentes through 2019 and part of 2020, the company received recognition from Inc. 5000 as the 18th fastest growing IT Management company in The United States as well as the 630th fastest growing company in The United States.
Throughout the years, Responsive Technology Partners has grown by virtue of mergers and acquisitions. On February 13, 2020, the company announced merger of Pineland Cogentes, Inc. a subsidiary of Pineland Telephone Cooperative, Inc., with First Service Carolina. First Service was founded in Raleigh, North Carolina by Mike Abbott and Brad Revels in 1991. First Service began providing maintenance and installation services of computer networks to small and medium sized businesses. They have expanded in size and service, specializing in the areas of legal, medical, and financial industries. In recent years, First Service improved their technical proficiencies, especially in security and cloud infrastructure. With this new technical expertise came a new dilemma, how to serve a new type of customer: the larger enterprise client now seeking out their services.
By joining the team at Pineland Cogentes, First Service was able to expand their offerings and services, and Pineland Cogentes will enjoy the benefits of additional staffing availability and concentrated specializations by new subject matter experts. "Combining with Pineland Cogentes will bring deeper technical skills and additional available staffing to the clients. Our staff and clients will have access to first tier enterprise solutions in security and cloud, with the manpower required to give every ticket the attention to detail it deserves," conveys Mike Abbott.
On August 21, 2020, the company announced the merger of Pineland Cogentes, Inc. with Professional Network Services. Professional Network Services, PNS, was founded in Roanoke, Virginia by David Topping, Gary Klik, and Jeff Lunsford in 1994. Professional Network Services provides experience and service offerings in I.T. managed services, infrastructure cabling, telephony, video surveillance and building access control systems. By joining the team at Pineland Cogentes, Inc., Professional Network Services will be able to bring more value to businesses, "I see incredible opportunities and synergy in combining our resources," commented Professional Network Services Managing Partner, Gary Klik, on the acquisition. "The combination of our resources and team of talented engineers will help further our efforts to deliver a unique value to our combined client base."
With this acquisition, as well as the January merger of First Service Carolina in Raleigh and the addition of Wilkesboro, NC based RiverStreet Networks as an equity partner in Pineland Cogentes, the current name did not adequately describe who the company had become. Pineland Cogentes announced the changing of the company name to Responsive Technology Partners. Tom Glover, CRO, stating, "We chose the word Responsive because we are 100% committed to being the most responsive technology company in the southeast, period. We chose the word Partners because we add the most value to your company when we serve as an integral part of your team who can help with anything related to technology, not just another vendor. This new brand reflects both who we are today and who we strive to be tomorrow. We are proud of the team we have built and all the capabilities that we can now bring to you to handle any technology needs you may have. The future is bright, and we are excited to have you as a partner as we move forward." The merger became official July 1st, 2020.
On October 1st, 2020, Responsive Technology Partners, a joint venture between Pineland Telephone Cooperative, Inc. and Wilkes Communications, announced the merger of Responsive Technology Partners and Compunet LTD. Compunet was founded in Tampa, Florida by Jose Remon in 1995 and provides experience and service offerings in IT Managed Services, Network Security and Compliance. Responsive Technology Partners is pleased to have Jose and his team of highly regarded engineers of Compunet join our growing family. With over 26 years of service to commercial businesses and governments in the Tampa Bay area, we believe the Tampa team will continue to grow by leveraging our combined talent pools and world class technology systems. "As a native of the Tampa Bay area, I am excited that Responsive Technology Partners' world-class system engineers and support team will be ready to meet the increased technology demands in my hometown." states Steven McComas, Responsive Technology Partners CEO.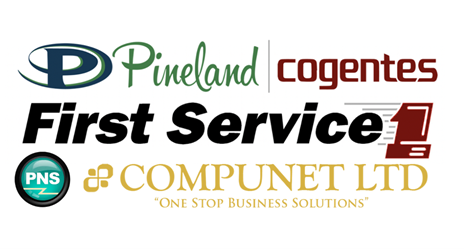 David Topping 
Jeff Lunsford - Chief Operations Officer
Alex Muzafarov - Chief Technology Officer
Dustin Durden - Board of Directors Member
Gary Klik - Director of Operations Virginia
Brad Revels - Director of Operations North Carolina
Eric Cramer - Board of Directors Member
Steven McComas - CGMA, CPA, Chief Executive Officer / Board of Directors Member
José Remon - President Florida
Tom Glover - Chief Revenue Officer
Mike Abbott
To provide world-class customer service through industry-leading IT solutions that make every customer feel as if they are our only customer.
Athens
675 Pulaski St, Unit #900, Athens GA 30601
(706) 389-1890
Atlanta
1720 Windward Concourse, Suite 300, Alpharetta GA 30005
(404) 424-8585
Metter
30 S Rountree St, Metter, GA 30439
(912) 685-8324
Milledgeville
286 Jones Dr, Milledgeville GA 31061
(478) 387-0157
Vidalia
308 Maple Dr, Vidalia GA 30474
(912) 325-3120
Raleigh
3141 John Humphries Wynd, Suite 136, Raleigh NC 27612
(919) 832-5553
Roanoke
6711 Peters Creek Rd, Suite 204, Roanoke VA 24019
(540) 265-1200
Tampa
2963 Gulf to Bay Boulevard, Suite 323
Clearwater, FL 33759
(727) 489-9820