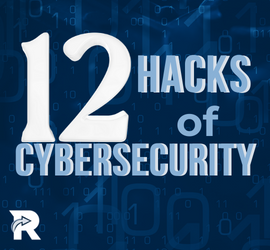 U.S officials are warning businesses as well as consumers to be wary of cyberattacks this coming holiday season.
"Senior Biden administration cybersecurity officials warned business leaders Thursday to be on guard against cyberattacks during the upcoming holiday season, noting that hackers are often more active when Americans are taking time away from work." (The Hill) "National Cyber Director Chris Inglis and Anne Neuberger, the national security advisor for Cyber and Emerging Technology, sent a letter to corporate executives and business leaders highlighting the need to be on alert against attacks in the next few weeks."
There's a reason holidays are so popular for cyber criminals looking to conduct attacks such as ransomware.
"Ransomware can take time to propagate throughout a network, as hackers work to escalate privileges for maximum control over the most systems. The longer it takes for anyone to notice, the more damage they can do. 'Generally speaking, the threat actors deploy their ransomware when there is less likelihood of people being around to start pulling plugs,' says Brett Callow, threat analyst at antivirus company Emsisoft. 'The less chance of the attack being detected and interrupted.'" (Wired).
This is not the first cyber warning issued by the White House ahead of major holidays.
"The warning was the latest of several from the White House put out in advance of recent holidays, including ahead of both Labor Day weekend and the week of Thanksgiving this year. The alerts were put out after a series of major hacks earlier in the year all took place during or just ahead of holiday weekends." (The Hill).
There are ways to protect yourself and prevent cyberattacks before the fact.
"The FBI and CISA's recommendations echo best practices for most cybersecurity situations: Don't click on suspicious links. Make an offline backup of your data. Use strong passwords. Make sure your software is up to date. Use two-factor authentication." (Wired).
Want to learn more about improving cyber security? Responsive Technology Partners is the leading cyber-security expert in the Athens, Metter, Milledgeville, Vidalia, and Atlanta, Georgia areas. We also have locations in Tampa, Florida, Roanoke, Virginia, and Raleigh South Carolina. Service offerings include I.T. support, cyber-security and compliance, telephony, cloud services, cabling, access control, and camera systems. Our company's mission is to provide world-class customer service through industry leading I.T. solutions that make every customer feel as if they are our only customer. Please visit our website to learn more: https://www.responsivetechnologypartners.com/.
Wired. https://www.wired.com/story/ransomware-hacks-holidays-weekends/ 
The Hill. https://thehill.com/policy/cybersecurity/586066-officials-warn-of-increased-hacking-threat-during-holiday-season/