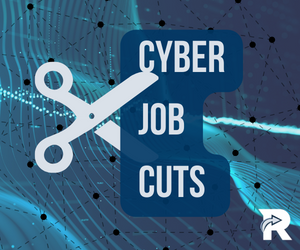 Robinhood, a digital stock trading app, has let go nearly a quarter of its staffing due to reorganization.
"The company announced in a blog post on Tuesday that it was slashing its headcount by 23 per cent — or roughly 780 employees — as part of a reorganization that would also result in the closure of two of its offices. "We will be parting ways with many incredibly talented people today in an extremely challenging macro environment," Robinhood co-founder Vlad Tenev wrote. The brokerage's shares fell about 1 per cent in after-hours trading." (Financial Times).
As it's not the first time the company has done this, it makes sense, however the implications are different in a time with changing corporate strategy.
"This is the second round of layoffs for Robinhood, which reduced its workforce by about 9% in April. The cuts mark another reversal for a company that created an app for trading stocks that became wildly popular when COVID-19 spread and the economy shut down, leaving millions stuck at home with plenty of time on their hands. At the time, interest rates were near zero, tech companies were expanding, and Americans had extra cash thanks to stimulus checks from the federal government." (NPR).
This time around is different than the last round of cuts.
"But a deep downturn in markets has eroded Robinhood's fortunes this year. The company has seen its shares tank more than 70% since raising almost $2 billion when it went public in a high-profile initial public offering in 2021. On Tuesday, CEO Vlad Tenev acknowledged in a blog post that the first staff reduction a few months ago 'did not go far enough.'" (NPR). "'As CEO, I approved and took responsibility for our ambitious staffing trajectory — this is on me,' he wrote. 'In this new environment, we are operating with more staffing than appropriate.'"
This is in the wake of an agreement made on the 26th of July that Robinhood suffered cyber security failures.
"Earlier on Tuesday, Robinhood's cryptocurrency business agreed to pay a $30mn settlement to the New York State Department of Financial Services, which alleged the brokerage had made "significant failures" in compliance such as cyber security, anti-money laundering and customer protection." (Financial Times). "The job cuts will not affect the anti-money laundering team, Robinhood said, an effort to "do the right thing" and improve compliance after repeatedly running foul of regulators since its founding."
Other tech companies have gone a similar route in terms of staffing issues.
"Robinhood is not the only tech company to lay off staff. Shopify, Netflix, Tesla and several crypto companies have also cut their workforces amid the worsening economic outlook." (NPR).
Have any questions about cyber-security? Responsive Technology Partners is the leading cyber-security expert in the Athens, Metter, Milledgeville, Vidalia, and Atlanta, Georgia areas. We also have locations in Tampa, Florida, Roanoke, Virginia, and Raleigh South Carolina. Service offerings include I.T. support, cyber-security and compliance, telephony, cloud services, cabling, access control, and camera systems. Our company's mission is to provide world-class customer service through industry leading I.T. solutions that make every customer feel as if they are our only customer. Please visit our website to learn more: https://www.responsivetechnologypartners.com/.
Also, attend a Cyber Summit! Responsive Technology Partners hosts widespread Cyber Summits across all residing states, including Athens, Georgia on Friday, August the 12th . The summit is a Cybersecurity Seminar featuring experts in Homeland Security, FBI, Cyber Insurance, Email Phishing Attacks and more, addressing business's cyber protection concerns. All attendees will receive a comprehensive Network Assessment that will identify weaknesses in your network, cloud environment and policies & procedures valued at $2,500. The Athens Summit will be held in the University of Georgia Center for Continuing Education and Hotel on Lumpkin.
Sources: 
Financial Times. https://www.ft.com/content/890152f1-41bd-4908-aa86-b26ffe9409a6 
NPR. https://www.npr.org/2022/08/02/1115289691/robinhood-vlad-tenev-layoffs-job-cuts-stock-trading-markets